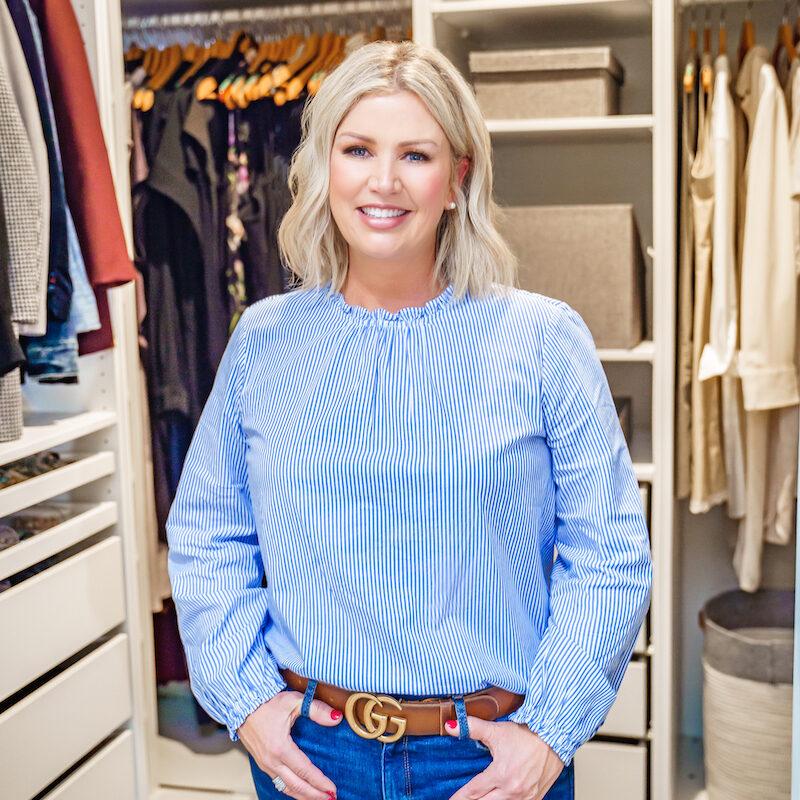 Kelli is a wife and proud mother of two beautiful young daughters. After spending many years in corporate America and later obtaining her real estate license, she realized that her flair for design, style and…yep, you guessed it…organization were the key to her own happiness, and more importantly, her desire to bring happiness to others.
Having lived in several different states and made her way through numerous moves, she has learned the fundamentals of space efficiency and aesthetics.  From large homes to small beach houses, she understands, quite simply, how to make everything work together.  Her specialty is families with children, but she can easily move from nurseries and custom homework stations to kitchen and pantry overhauls, as well as bathrooms, closets and just about any space you show her!
"I've been there myself," Kelli says. "Trying to 'pull it all together' isn't always easy, but I've done it so many times that I know exactly how to help my clients figure out precisely what works for them."
Her warm demeanor, willing heart and open mind (no judgment here, don't worry; nobody's perfect!) are always willing to work.
In short, it will change your life.
Let's get started!

The quickest way to get started is to shoot a text or call Kelli! 626.318.0497. We can quickly touch base on your immediate needs and what you are looking for!